Hey Blogland! Me & my Broom got a chance to head out over Blogland today & we had a special guest with us. My black cat Ramses just loves this time of year & enjoys flying with us to check out all the Halloween decor & goodies our friends have created & the Halloween parties our friends are hosting. Here is a photo of Ramses helping me when I was making the faux wood boards:
It is his job to keep the supplies from wandering!
Anyway, off we went over Blogland on this greatest time of the year!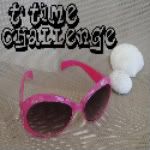 When you visit these places please do not forget to check out the other entries. You can make so many friends & find crafts & recipes that will just knock your wicked green & black striped socks off!
Don't forget to leave a comment. I love hearing from wickedly
awesome people like yourself. Become a follower of
Wiccan Make Some Too & be part of an amazing group of folks. Hey, all the"cool" kids are doing it!