Ha ha! I got to turn the tables on the Broom this morning. Had a major hot flash that would not quit so I thought a spin around Blogland would be just the thing to help cool off. Boy, the Broom is grumpy when you wake
him
up. He bucked a bit a first but I can hold on pretty tight. We stopped by a lot of our friend's great sites! Here is where we went: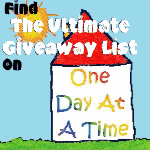 Don't forget to leave a comment. I love hearing from cool folks like yourself.
Become a follower of Wiccan Make Some Too, I love the company!