Morning Blogland! My Broom decided it was a great morning to fly around Blogland since our last trip was way too long ago. My allergies decided to fly along with us. (nice of them) Anyway, we had a great sneezy time & here is where we went!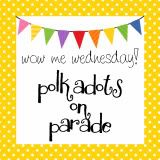 My Broom is ever so eager to keep on track flying around Blogland. I fear very many early mornings to come for me.
Become a follower of Wiccan Make Some Too. Hey, all the cool kids are doing it!