Morning Blogland! The Broom & I headed out this morning paying close attention to the warm tropical climate of our neighborhood. We are both gonna miss the Florida weather. I have learned that my Broom hates packing as much as I do. It is so sad to see the poor thing huddled in a corner & shaking. That, I admit is what I feel like doing with the house in such disarray. Our cats, D'Artagnon & Ramses are equally tripping out. They do love all the boxes though & love to play in them. Seeing us filling the boxes is what they do not like. Boy are they in for a shock on moving day! They hate car rides & we are gonna have a trip lasting a couple of days. Guess I'd better stock up on the treats cause my boys are gonna need that therapy. Wait til they get a load of having steps to run up & down! They are used to one floor houses here. The Broom & I stopped by to see some of our wonderful friends as we enjoyed the warmth.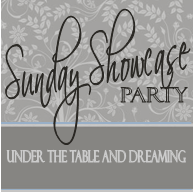 Don't forget to leave a comment. I love hearing from cool folks like yourself.
Become a follower of Wiccan Make Some Too, I love the company!