Hey there Blogland. Me & the Broom headed out early this morning fly over mountain tops to reach our beloved Blogland. This morning I kept hearing the floor creaking & wondered what it was. Finally I decided to get up & investigate. I found my Broom on the third step from the top of the stairs....asleep. He was trying to sneak up on me to wake me rudely as he so loves to do. Apparently, he fell asleep waiting before trying the next step. All the steps creak & as he waited for me to settle back down, he drifted off. Serves him right for even attempting to sneak around this house. I woke him up (startled him real good) & off we went to visit some old friends & some new ones.
View from my home office window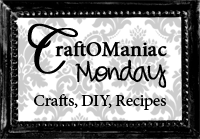 Don't forget to leave a comment. I love hearing from wickedly awesome folks like yourself.
Become a follower of Wiccan Make Some Too, I love the company!