Hey my Peeps! I headed out with the Broom this morning after some coffee & some biscuits piled high with some tomato gravy I made for dinner last night. No, I did not get photos of said gravy but oh boy was it good! I have had the the Hub's uncle & neighbors giving us tomatoes left & right & did not want them to go bad. Not enough for canning but enough to leave this girl scratching her head as to what to do with them. It was yummy!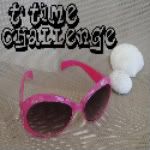 When you visit these places please do not forget to check out the other entries. You can make so many friends & find crafts & recipes that will just knock your wicked green & black striped socks off!
Don't forget to leave a comment. I love hearing from wickedly
awesome people like yourself. Become a follower of
Wiccan Make Some Too & be part of an amazing group of folks. Hey, all the"cool" kids are doing it!