Hey my Blogland Peeps! This morning my Broom came into my bedroom to wake me, not knowing that I was already awake & just kinda laying there staring into space. As my Broom approached the bed to wake me (in some rude fashion I am sure) a load clap of thunder shook the house. It was all I could do to cover my mouth & not laugh out load as my Broom literally dropped to the floor like we were being bombarded. Usually he has nerves of steel. I bet he was hanging out in the Cemetery out back again last night. He has been doing that & usually ends up kinda creeped out over it. Maybe this will teach him a lesson. Well, I will get real here & seeing as it is my Broom I am talking about I know that no lesson will be learned. There I go with wishful thinking again. Off we went before more of the storms they are calling for hit our area.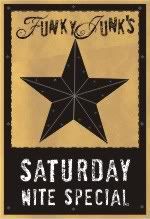 When you visit these places please do not forget to check out the other entries. You can make so many friends & find crafts & recipes that will just knock your wicked green & black striped socks off!
Don't forget to leave a comment. I love hearing from wickedly
awesome people like yourself. Become a follower of
Wiccan Make Some Too & be part of an amazing group of folks. Hey, all the"cool" kids are doing it!