Yup, yet another freezy day here in what is supposed to be sunny Florida my Blogland friends. Next time I hear somebody talk about Global Warming I'm gonna take a swipe at them with the Broom! I know the Broom will not mind being used for that as he is freezing too. My Broom woke me up early as usual so I got out of bed, opened the front door & he hopped outside only to hop right back in. He went over to the corner & I went back to bed for a few more hours. (the only good thing about this cold snap is the extra sleep I am able to get) We stopped by some warm friendly places today to try & thaw out.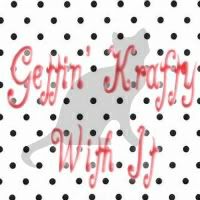 Don't forget to leave a comment. I love hearing from cool folks like yourself.
Become a follower of Wiccan Make Some Too, I love the company!