Its Monday people & that means there are all kinda parties going on around the interwebz! Link up. Post your cool stuff, remember to leave a nice comment when something catches your eye & if the you find the blog utterly fascinating, become a follower! Thats what I do. Party on everybody!
Sumo's Sweet Stuff
(sorry your link was not working)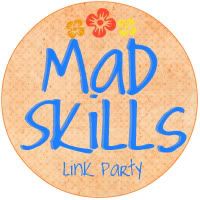 I am thankful for the interwebz.
Don't forget to leave a comment. I love hearing from cool folks like yourself.
Become a follower of Wiccan Make Some Too, I love the company!